As a general rule, it's hard to beat New York City at any time of year. And of course, the holiday season in the Big Apple is no exception. From the Radio City Christmas Spectacular to the Bryant Park Winter Village, the city dazzles with holiday splendor. There's Christmas caroling, tree lighting ceremonies, nightly light shows across retail stores, and ice skating in Central Park. Here are some of the best ways to enjoy the holiday season in NYC this year: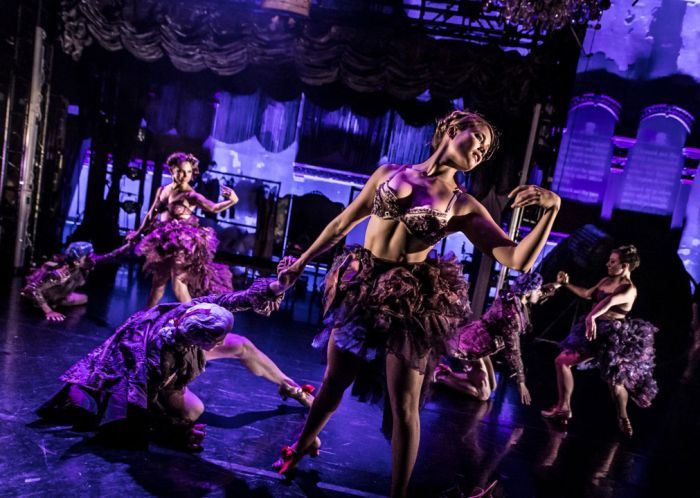 Photo Credit: Company XIV
Few dance companies ever stray from the traditional scenes of the Nutcracker, but Company XIV is not traditional or even just a dance company. Nutcracker Rogue, directed by Austin McCormick, is Company XIV's audacious, avant-garde rendition of the classic ballet set to the music of Tchaikovsky. The 2.5 hour performance is a gender and body-bending extravaganza loaded with Baroque choreography, decadent sensual costuming, and French burlesque. There's also cake and poodles sprinkled among Madonna songs, sequin pasties, and indeed, a plain nutcracker. It's hard to claim one performer steals the show, but Shelly Watson (also with the Metropolitan Opera) as Madame Drosselmeyer is an absolute show stopper, "big reveal" or not. The New York Times called the Nutcracker Rogue, "dazzling and genius," rather demure adjectives for this theatrical holiday feast. The show runs through January 7 as part of XIV's pop-up season at The Irondale Center in Brooklyn.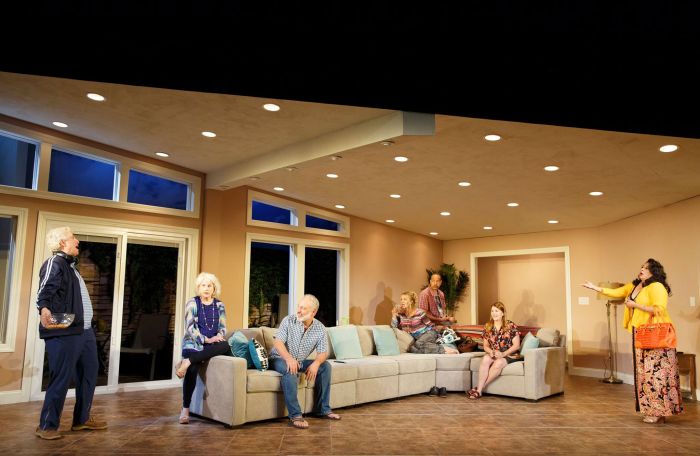 Photo Credit: Playwrights Horizons
Far from dazzling but in another way genius is Rancho Viejo, a new play at Playwrights Horizons by Dan LeFranc. Rancho Viejo is a fake and shiny suburb in Southern California occupied by LeFranc's retired characters who struggle to feign happiness and friendships. Nothing much happens during the play (split with two intermissions) as the main character Pete seeks to stumble upon the meaning of life. This is the brilliance of the play, or comedy as critics have labeled: little much happens. In fact, one feels a bit duped grasping for a plot or sudden development in Rancho Viejo that ties up all the awkward conversations and meanderings of the characters. Instead, the nuances of LeFranc's cast and dialogue are everything of the play's profound merit.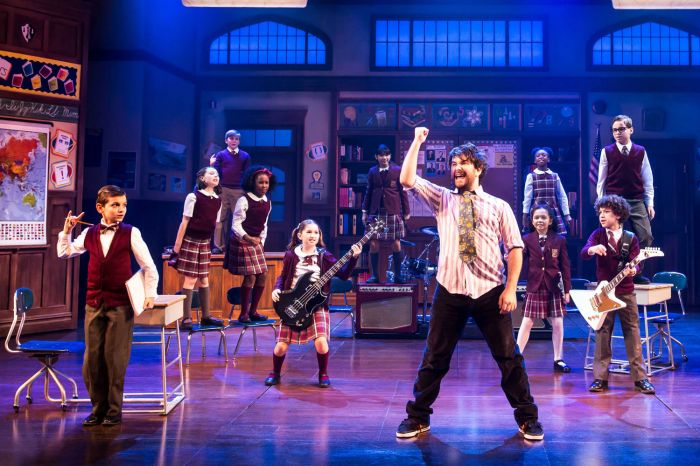 A much more traditional show experience can be had on Broadway at Andrew Lloyd Webber's School of Rock musical. The slick scenes and live rock numbers (played by the kids) showcase the upbeat "uprising" of a talented class. Washed up and still wannabe rocker Dewey (played by Eric Petersen) lands a teaching job at a high brow private school. Once he uncovers his class can play classical musical, he converts them to rock stars who win over the audience at the Battle of the Bands. It's a heartwarming delight and a clear Broadway winner.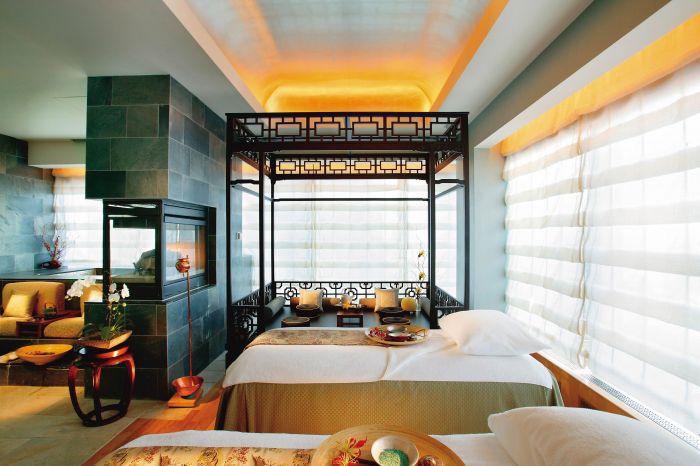 Photo Credit: Mandarin Oriental, New York
We could all spend less time on our screens despite all the live theater in New York City. The Spa at the Mandarin Oriental has just the fix with its new Digital Wellness Escape service. The 20-60 minute treatment focuses on massage on the head, neck, shoulders, hands and feet areas where tension often builds up with use of our digital devices. Your therapist will work on your temples and forehead to relieve pressure with deep, firm strokes. Once you're finished, you'll be handed your phone, cleaned and packed in a slim case as well as tips from the renowned Mayo Clinic for Mandarin Oriental related to creating personal boundaries on the use of technology.
Source: http://www.justluxe.com/travel/new-york-news__1964890.php